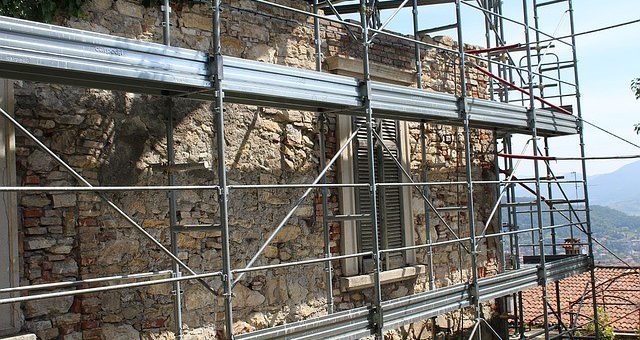 Super bonus for refurbishment work in condos
On 17 July 2020 the Italian government enacted  Law n. 77 with the aim of  providing assistance and promotion of the labour, health and economic fields in the context of  the great emergency due to the Covid-19 pandemic.
The government has established the possibility of obtaining a so-called super bonus for refurbishing not only the main Italian property in which one resides, but also second homes; this applies also to apartments that are located in condos. The super bonus is a fiscal detraction of 110% of the amount spent on the refurbishment work, and can be obtained for work that will protect buildings from earthquakes as well as work for energy improvement. Owners of luxurious properties, such as castles, for example, or villas and other buildings which can be defined as luxurious homes, are not entitled to apply for it.
It has been decided that for condos, only work intended to improve the condo energy efficiency will be entitled to obtain the 110% detraction. In fact, the Italian tax office, called the  Agenzia delle Entrate, has specified that thermic isolation of the building, on vertical, horizontal or oblique surfaces, will be eligible to obtain the fiscal advantage providing that the surface to be isolated is equal to at least 25% of the building. Following one of the main indications for energy efficiency work, all owners of flats in the condo where the work has been undertaken, will be able to apply for the bonus. The bonus will entitle them to detract 110% of the amount spent, over five years instead of the normal ten. Another important requirement to obtain the detraction is that the refurbishment needs to make an improvement that will move the property up at least two energy classes, unless this is not possible because the apartment is already class A3, in which case you would still be entitled to the bonus if you wished to make improvements if you can achieve the highest possible energy class.
If you are seeking for more information on what kind of assistance measures you might be entitled to, contact one of our experts, by filling out the form below